Congratulations to Sophie Long, recipient of the Pinawa Foundation Citizenship Scholarship ($1,500).
The Pinawa Foundation Citizen Scholarship goes to a student who has demonstrated an active interest in the school community as well as the community beyond the walls of PSS. The student is an outstanding example of a volunteer model who gives back to the community.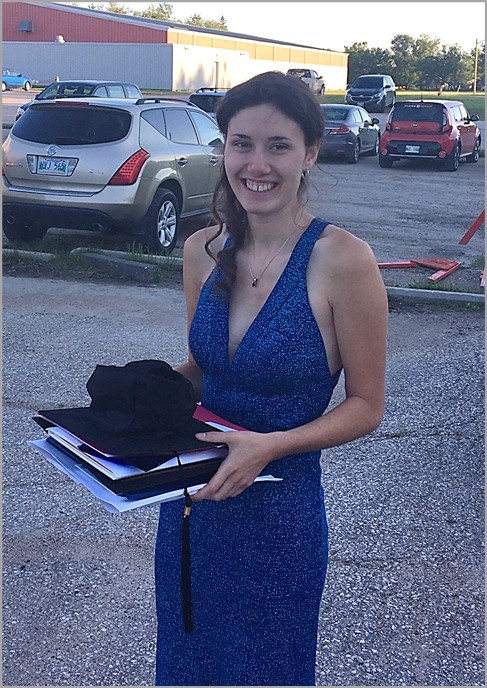 Sophie demonstrated her community involvement through participation on Student Council at Pinawa Secondary (President as well as editor for past 3 years), member of the School Band, LIVE member, and a voice for Youth in Philanthropy. She was a mentor to Grade 7 students for photography and editing, played varsity basketball, and volunteered as a minor official for basketball games. Her volunteer activities extend beyond the school, to work with the patients at Pinawa Hospital (art therapy), EMCA as the student board member, and a musician in the Eastman Community Band. Sophie was one of 14 recipients in 2019, of the prestigious Beaverbrook Vimy Prize, who travelled to France and Belgium to learn about Canada's World War history. When she returned home, she shared her experiences with the community at the Public Library, Pinawa 50+ Club and the Remembrance Day Service. Sophie is planning a career in Human Rights & Social Justice starting at Carleton University in September.