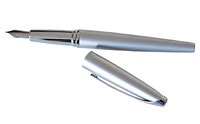 Everyone may become a member of the Pinawa Foundation.
Benefits of membership:
A member is eligible for election as a Director.
A member may attend meetings of the Board of Directors as an observer and may ask questions.
Members are eligible to serve on the Foundation's subcommittees, e.g. for public awareness and to determine disbursements.
How to become a Member:
A donor of $100 becomes a Life Member of the Foundation.
Past and present directors are members.
A member can become part of a Founders Club by making a cumulative donation of $1000.
Please consider becoming a member and getting involved.