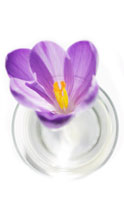 The first Canadian community foundation was created in 1921 in Winnipeg. By 2014, Canada had approximately 200 community foundations. The grants from the investment income are affecting millions of Canadian lives. Community foundations are the fastest growing, most dynamic form of philanthropy in North America.
The Pinawa Foundation is a collection of endowed funds established by individuals and corporations – a community of donors – to enhance the quality of life in our community. Our board of directors supervises the resulting investment portfolio. The income from the portfolio is used to support local charitable activities.
A gift to the Pinawa Foundation is a gift to the community of Pinawa.  Your gift is invested and the yearly investment proceeds will be granted to qualified applicants.   This will be your contribution to make Pinawa a better place to live every year in the future.
The Pinawa Foundation
Is a registered charity; designated by the Canada Revenue Agency as a tax exempt Public Foundation.
Is independent and governed by a board of volunteers, which represents and is accountable to the community it serves;  
Is a growing collection of endowment funds that support the diverse charities specified by the board and by the donors to the foundation.
Maintains a broad grants program; able to provide funding to many different non-profit groups with varying interests in Pinawa. Grantees must be "qualified donees" as defined in the Income Tax Act.
Focuses our grant-making and charitable services in Pinawa.
Maintains detailed financial records; ensuring your money helps the groups you want supported.
Meets the highest standards of practice in all its activities, including a partnership with the Winnipeg Foundation to administer our investment portfolio.