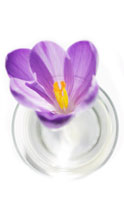 The first Canadian community foundation was created in 1921 in Winnipeg. By 2014, Canada had over 200 community foundations.  Community foundations are the fastest growing, most dynamic form of philanthropy in Canada, affecting millions of lives.
A gift to the Pinawa Foundation is a gift to the community of Pinawa.  Your donation is invested and the yearly proceeds are granted to local groups and charities. This will be your legacy; making Pinawa a better place to live every year in the future.
The Pinawa Foundation
Is a registered charity, governed by a board of volunteers.
Wants to be your first call to get a project started. We can help with our experienced volunteers, providing expertise in partnering, fundraising and project management.
Is growing our endowment funds to support the diverse groups in Pinawa.
Maintains detailed financial records; ensuring your donation helps the groups you want supported.
Meets the highest standards of practice in all its activities, including a partnership with the Winnipeg Foundation to administer our investment portfolio.
What the Foundation Does
Creating permanent endowment funds with the help of our donors
Supporting local organizations through partnerships and grants
Provide volunteer resources to help groups complete their projects
What We Do Not Do
We do not use professional fundraisers
We do not solicit by telephone, e-mail or door-to-door
We do not use any of your donation for administration costs
We do not sell or trade your name or address
We do not pay high management fees for our investments