The Board of The Pinawa Foundation is excited to announce that the challenge from the Thomas Sill Foundation has been accepted effective March 2, 2015.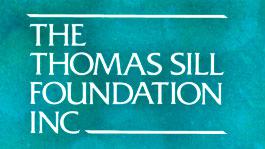 Mr. Sill lived his entire life in Winnipeg. He was an astute investor who built a fortune which became the basis for the Thomas Sill Foundation. In his last will, Tom Sill established the foundation. His will, a measure of his astuteness, contained only this instruction: "I have decided to create an entity for charitable purposes."
The Thomas Sill Foundation is offering the opportunity to build our endowment fund. Every dollar gifted to the Pinawa Foundation in the next 18 months will be matched 1 for 2 by the Thomas Sill Foundation to a maximum of $25,000. If we raise at least $50,000, we can add another $25,000 to help out all the great groups around Pinawa.
If you have considered making a contribution but have not done so there is no time like the present to make a gift that gives repeatedly into the future.