The Pinawa Foundation has partnered with the Pinawa Curling Club to launch a new fundraising campaign. The goal of the "Slide Through 2020" Campaign is to raise $40,000 to cover the cost of a new ice compressor for the club.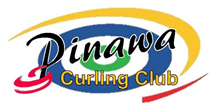 "The current compressor is over 50, well past it's expected 30-year life. Volunteers have worked very hard to keep the compressor running, but it is time to replace it" says Linda Gifford, Program Director at the Curling Club.
"This is the type of project that the foundation is pleased to get involved with; a specific goal with and defined time period" said Chris Saunders, Chairman of the Pinawa Foundation. "Our mandate is to find ways to support the residents of Pinawa; the "Slide Through 2020" Campaign is an excellent way for us to help raise funds for an important Pinawa facility".
The Pinawa Foundation will accept donations to the "Slide Through 2020" Campaign and issue tax receipts from December 10, 2019 to December 31, 2020. The funds will be managed by the foundation until the Pinawa Curling Club is ready to purchase the new equipment. If you would like to make a donation to the campaign, please contact the foundation at www.pinawafoundation.org" or send an email to Chris Saunders at saunders@acsion.com.