The Pinawa Foundation and the Pinawa Club have launched the capital campaign to support future improvements to the Pinawa Club. The goal of the "Drive to 2020" Campaign is to raise funds to finance needed upgrades to the Pinawa Club.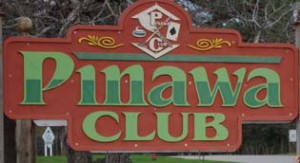 "Our goal for the campaign is to raise funds for improvements to the club that cannot be funded by the current operations" said Don Kerr, President of the Pinawa Club. "These improvements may include things like a concrete floor in the curling rink or resurfacing of the tennis courts".
The Pinawa Foundation will accept donations to the "Drive to 2020" campaign and issue tax receipts. The funds will be managed by the foundation until the Pinawa Club board determines when and how best to spend the revenues. "We are very excited to partner with the Pinawa Club on this campaign" said Chris Saunders, Chairman of the Pinawa Foundation. "Our mandate is to find ways to support the residents of Pinawa; the "Drive to 2020 Campaign" is an excellent way we can help raise funds for an important Pinawa facility. If you would like to make a donation to the campaign, please contact the foundation at www.pinawafoundation.org.