The Pinawa Foundation partnered with Endow Manitoba and the Manitoba 150 Host Committee to provide a grant of $16,000 to help fund a new fence as part of the planned garden development for the Ironwood Gardens Elder's Home. The Ironwood has now completed fencing.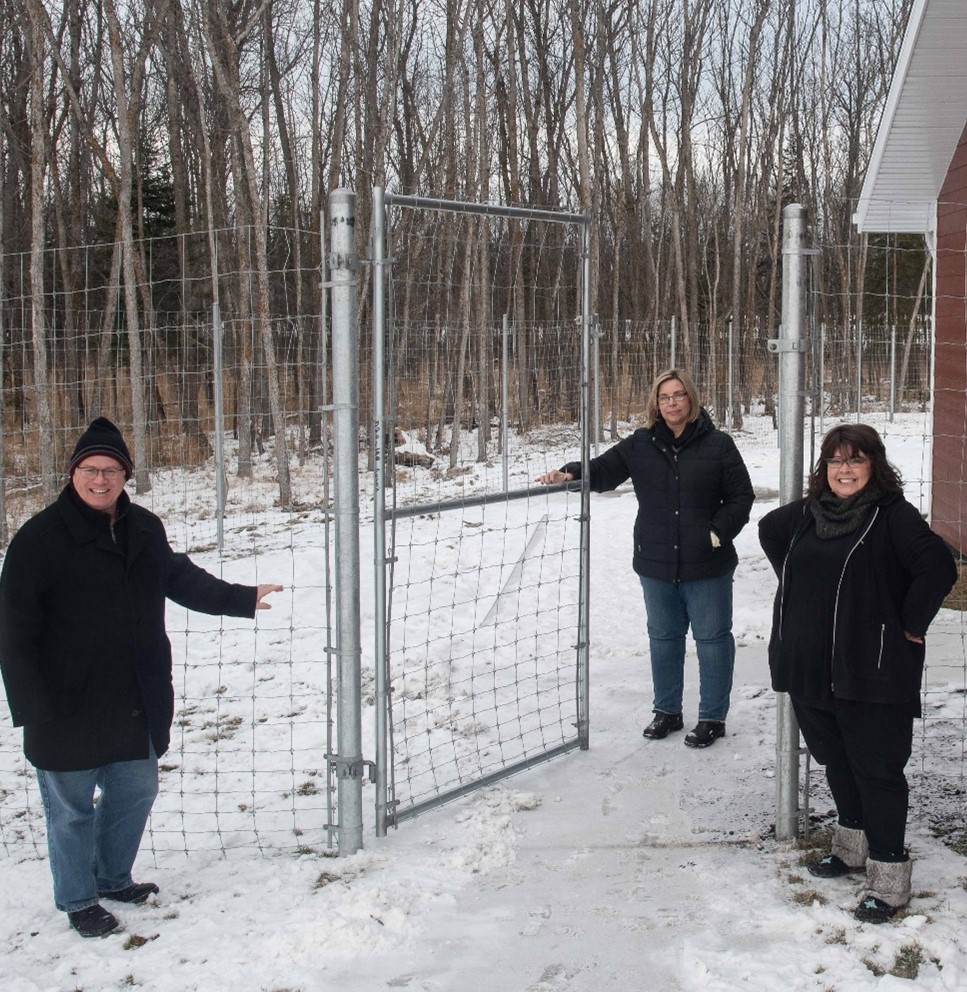 Those of you who know Pinawa, know we have lots of deer in our town and those deer do love flowers and vegetables. Our vision for Ironwood Gardens is that residents will be able to safely spend time outside in the back yard amid trees, shrubs, flowers, fruit, and vegetables. To make that possible, the fence was constructed of 8-foot-tall game fencing to keep the deer out. That way residents will have the best of both worlds, deer to watch in the front yard and flowers in the back.
Next spring we will start planting!